A WIDE RANGE WHERE QUALITY IS PARAMOUNT
Perfectly fitting car mats for each brand and every car model.
PERFECTLY FITTING CAR MATS FOR EACH BRAND AND EVERY CAR MODEL
Kovvar offers car mats with a fit that is 100% identical to the original, for every single car. Options available in various qualities, materials and price ranges. We start off with Basic, our most affordable series. Next, there's Comfort, Luxury and our absolute most premium quality, Premium. Our car mats are also available in two rubber qualities: Rubber and Duo Grip Rubber.
The Kovvar range also consists of custom-cut car boot mats. They are available in the same highly qualitative materials as our car mats and are always a perfect fit.
Take a look at our range.
BASIC
Affordable quality with a perfect fit.
Do you want a better fitting yet affordable alternative for simple, universal car mats? If so, our Basic car mats are the right choice. They are made from polypropylene and offer a basic standard quality. Just like every other Kovvar car mat, they guarantee a perfect fit, meaning they'll fit seamlessly in your car. Basic car mats come with a standard anti-slip bottom so they will never slide around. With a thickness of 6 millimetres they are very suitable for limited car use.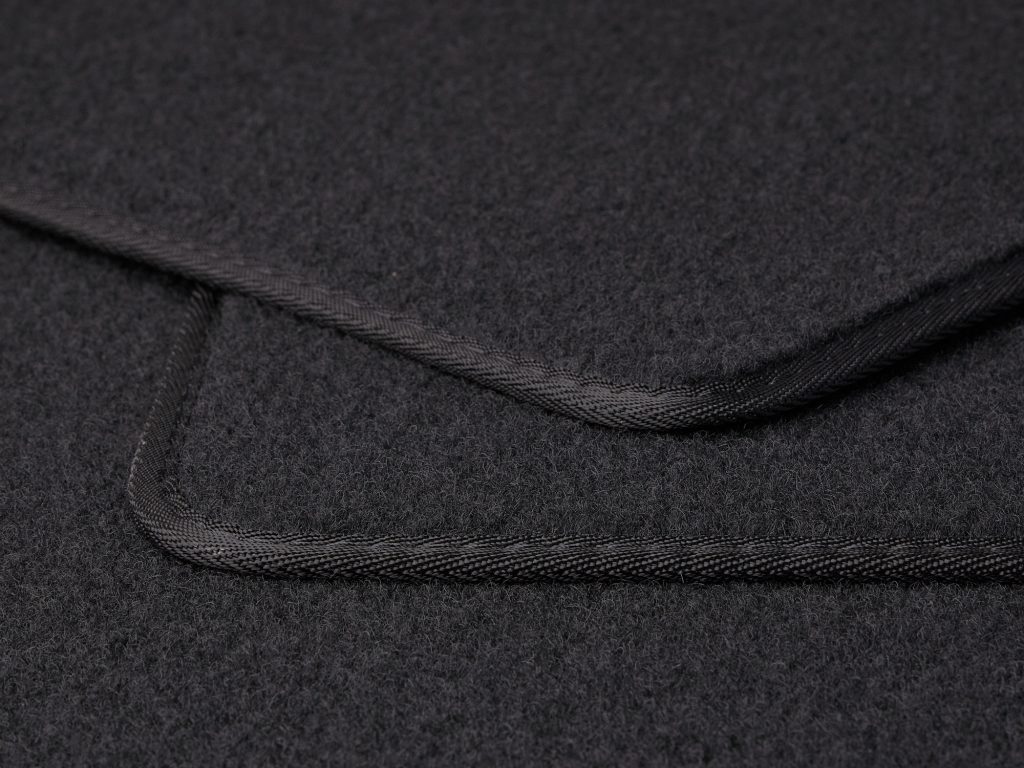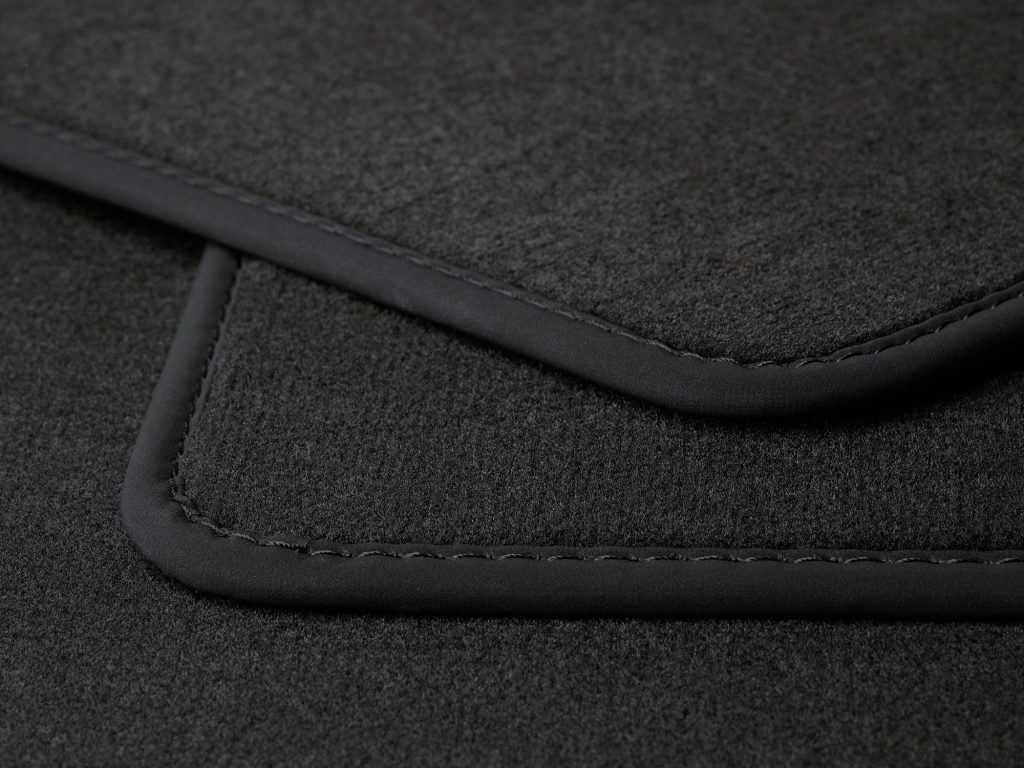 COMFORT
Original comfort at an attractive price.
Our Comfort car mats are made for people who want more than just functionality. They are made of the comfortable polyamide, have a thicker carpet and give your car a more luxurious look. Comfort automats are easier to clean than the Basic edition. The quality is equal to original car mats, whilst being very affordable. Comfort automats have a thickness of 8 millimetres and are equipped with an extra high-quality anti-slip bottom.
LUXURY
Better than the original, with a luxurious appearance.
Want to give your car a posh look? If so, consider our Luxury quality. The polyamide carpet of this car kit is even thicker than that of the Comfort range, giving your car an even more luxurious appearance. Luxury is the most popular car mat quality in our range, and the most popular with top car brands. The Luxury car mats have an extra high quality non-slip bottom. With their heavy quality carpet, they are 11 millimetres thick, which contributes to their long lifespan.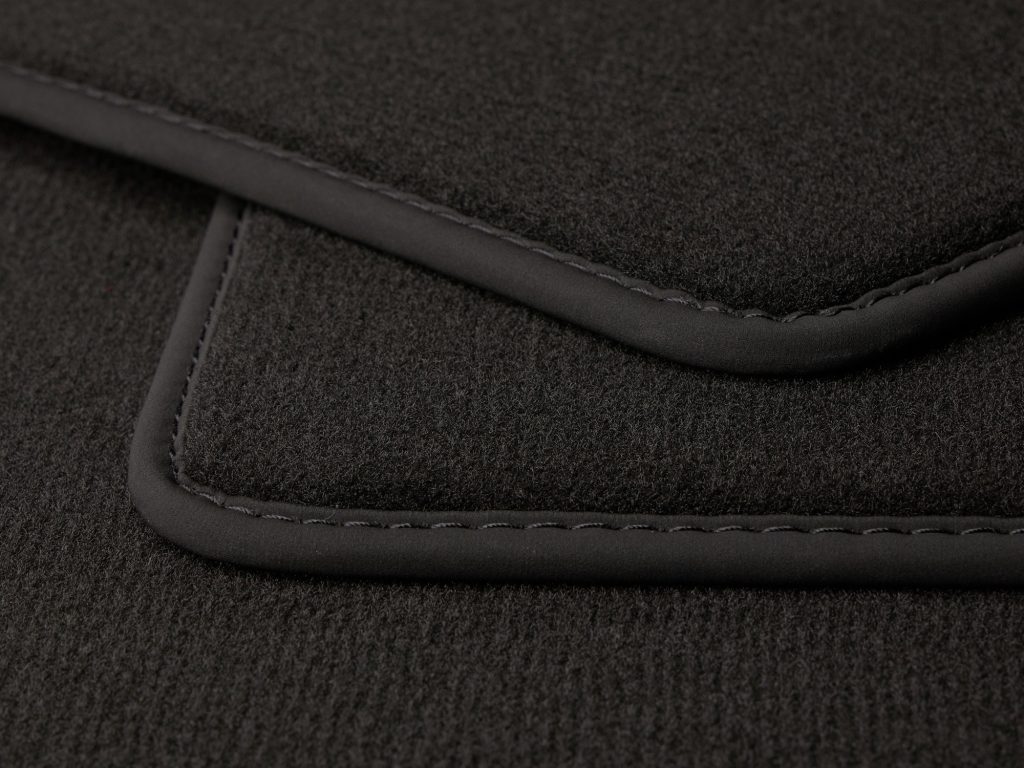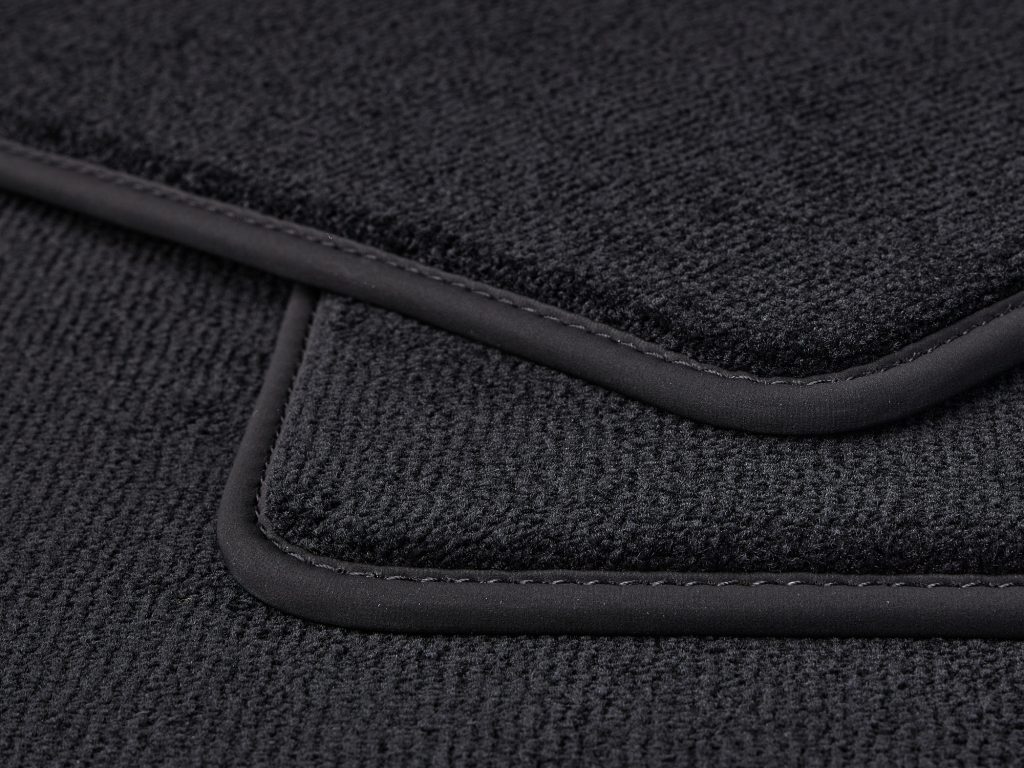 PREMIUM

A

Absolute top quality and exclusivity.
The name says it all: this is our premium quality range regarding car mats made of carpet. You will give the interior of your car an exclusive character. Premium car mats are made of high-pile polyamide carpet and are very thick and soft. They are comparable to the most expensive types of home carpet and have a thickness of no less than 15 millimetres. The carpet is of such high quality that a protective heel piece is unnecessary. We finish our Premium carpets by hand and offer maximal durability. They obviously also have a high-quality non-slip bottom.
RUBBER
Strong, flexible and extremely practical.
Rubber car mats are both very practical and resistant against large amounts of dirt and moisture. Do you often step in with dirty shoes after a walk in the woods or after exercising? If so, rubber car mats are a great choice. They are very strong and simple to clean. Dirt and mud can be rinsed off easily, which makes them very handy for autumn and winter.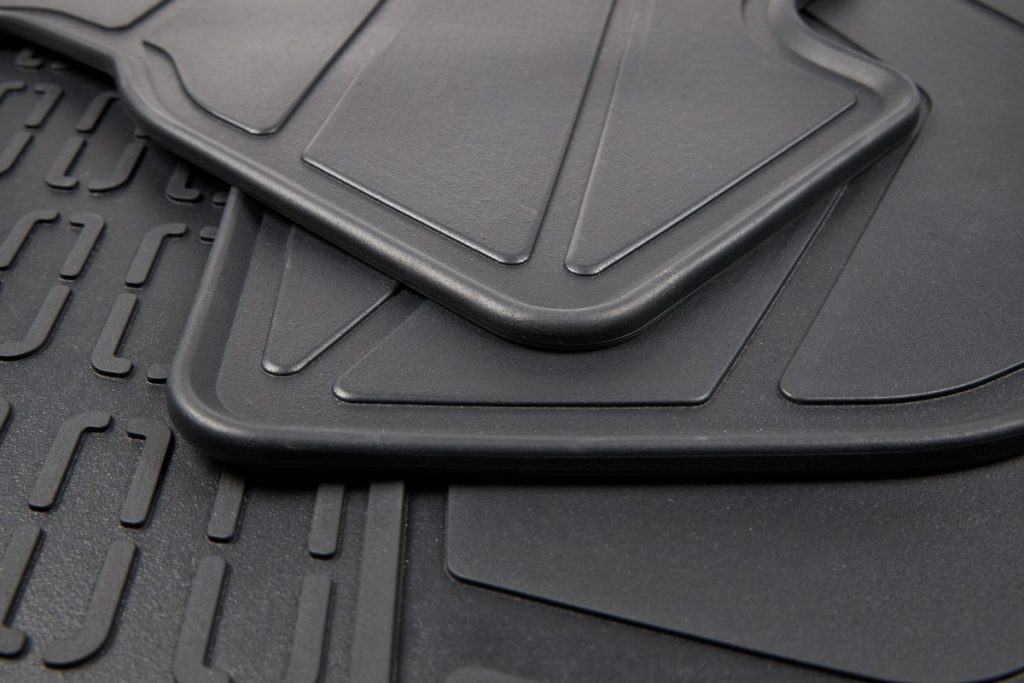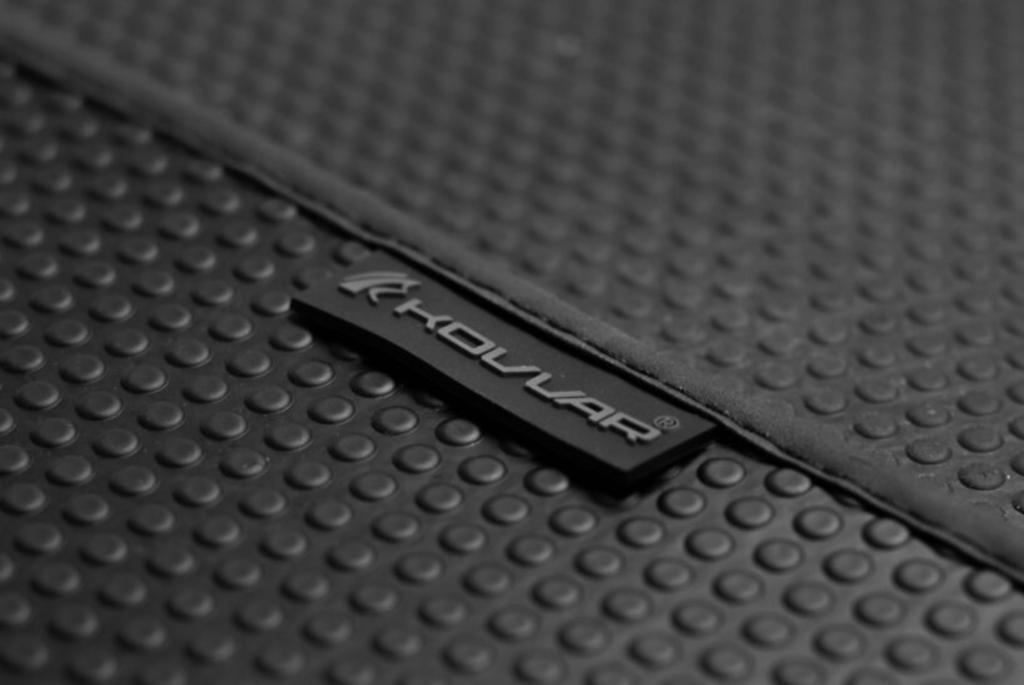 DUOGRIP RUBBER
The practical and stylish rubber car mat.
Duo Grip Rubber offers you the best of both worlds. The top of these car mats is made of rubber whilst the bottom consists of special anti-slip material. In comparison to the Rubber range, it is extra lightweight and has a sleeker design with a stylish nubuck edge.
RUBBER CAR MATS FROM KOVVAR
THE BENEFITS OF DURABLE TPE QUALITY
Our Rubber and Duo Grip Rubber car mats are made of TPE, also known as synthetic rubber. This recyclable material is both environment-friendly and provides a sturdy grip. TPE is also very supple and lightweight. Another bonus is that our Rubber and Duo Grip Rubber car mats are odourless, in stark contrast with ordinary rubber. Your car will smell as fresh as it usually would.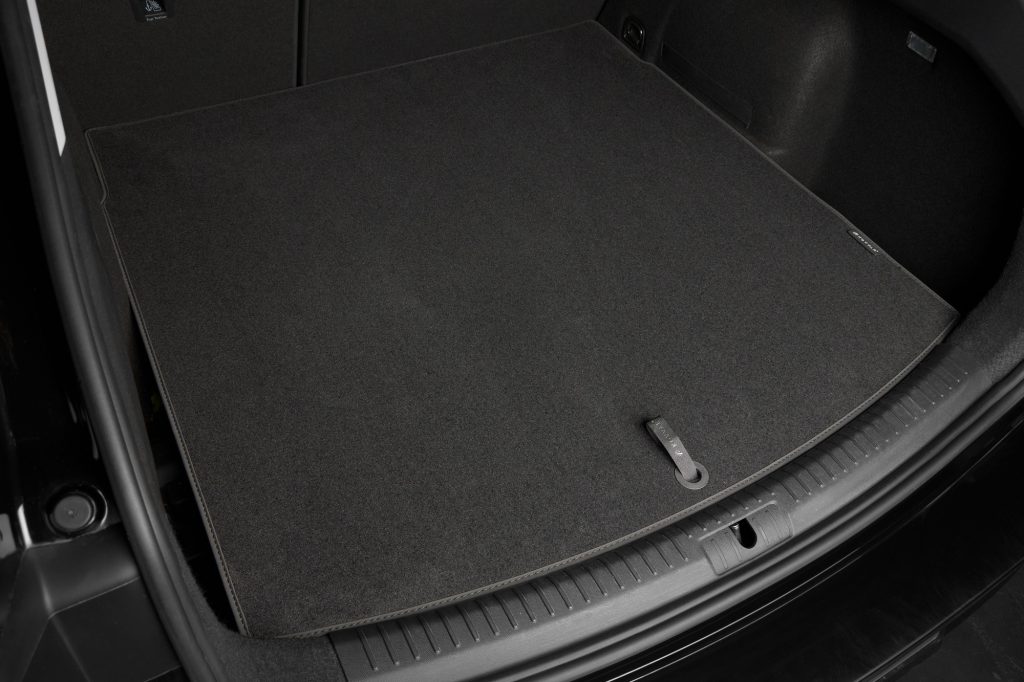 CAR BOOT MATS
The upholstery of your car optimally protected.
In addition to car mats, Kovvar's range also includes high-quality car boot mats. These come in the same materials and designs as our car mats. Whether you choose a carpet or rubber car boot mat depends on your wishes and purposes. Our carpeted car boot mats have a luxurious look and feel. You can use them to transport everyday items, such as groceries. Rubber car boot mats are ideal if you carry dirty items or transport a dog in the back, for example. Whether you choose carpet or rubber: a perfect fit car boot mat from Kovvar is always an asset to your car. Together with a set of car mats, the entire upholstery of your car is optimally protected.